Finals Fantasy, a Comic by Stephan Maurice Graham
The artist behind much of our signature art shows us what the slacking aristocracy of Waypoint High get up to when left alone.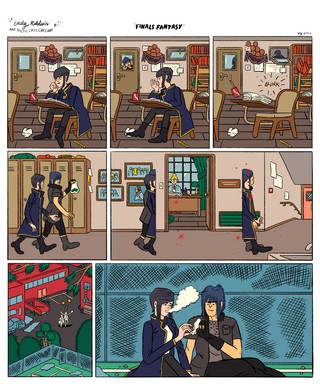 Welcome to the Waypoint High School Class of 2016 Yearbook. We're giving out senior superlatives to our favorite games, digging into the year's biggest stories via extracurriculars, and following our favorite characters through their adventures together in fanfic. See you in 2017!