Inside the Initiative Bringing eSports to British Schools
Digital Schoolhouse is helping kids get ahead with computing skills—and showing that there's more to eSports than just playing the games.
London's Gfinity Arena, housed within a Fulham cinema, has played host to countless epic video game contests. The world's best Call of Duty and Halo competitors have passed through the venue, and it's been the base for FIFA, Overwatch, Splatoon and League of Legends tournaments. But it's never seen a final-four shootout quite like this one.
As part of the London Games Festival, Gfinity has welcomed the final four teams from a nationwide schools-level Rocket League competition, launched by the Department for Education and UKIE-supported Digital Schoolhouse initiative. You might expect the talent on show to be of a slightly lower standard than the proper pro-level clashes, and you'd be right—but watching these kids compete live, roared on by teachers, parents and classmates, the atmosphere becomes electric.
I laugh, gasp, and applaud beside them, happily swept up in it all as Team Veracity from St. John Fisher Catholic Voluntary Academy, just outside Leeds, ultimately emerge winners. It's clearly been a lot of fun for all the participating kids, who range from tall and stubbly enough to probably not get ID'ed for booze to practically pre-pubescent and "scared, but excited to be here" sorts. We hear about how practice hasn't had a negative impact on homework, and about one school's in-house tournament attracting 90 entrants, all hoping to make their institution's final three.
Digital Schoolhouse isn't just a vehicle for providing British children with a glimpse of the eSports world, though—this tournament is merely a new project on top of several others, which go deeper into the national curriculum to support the teaching of computer skills amongst primary and secondary schools. Formally founded in 2014, as a London-only initiative, it officially went nationwide in late 2016, partnered by PlayStation.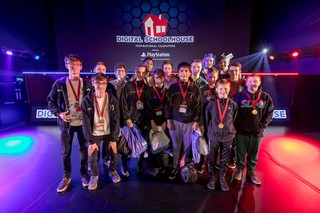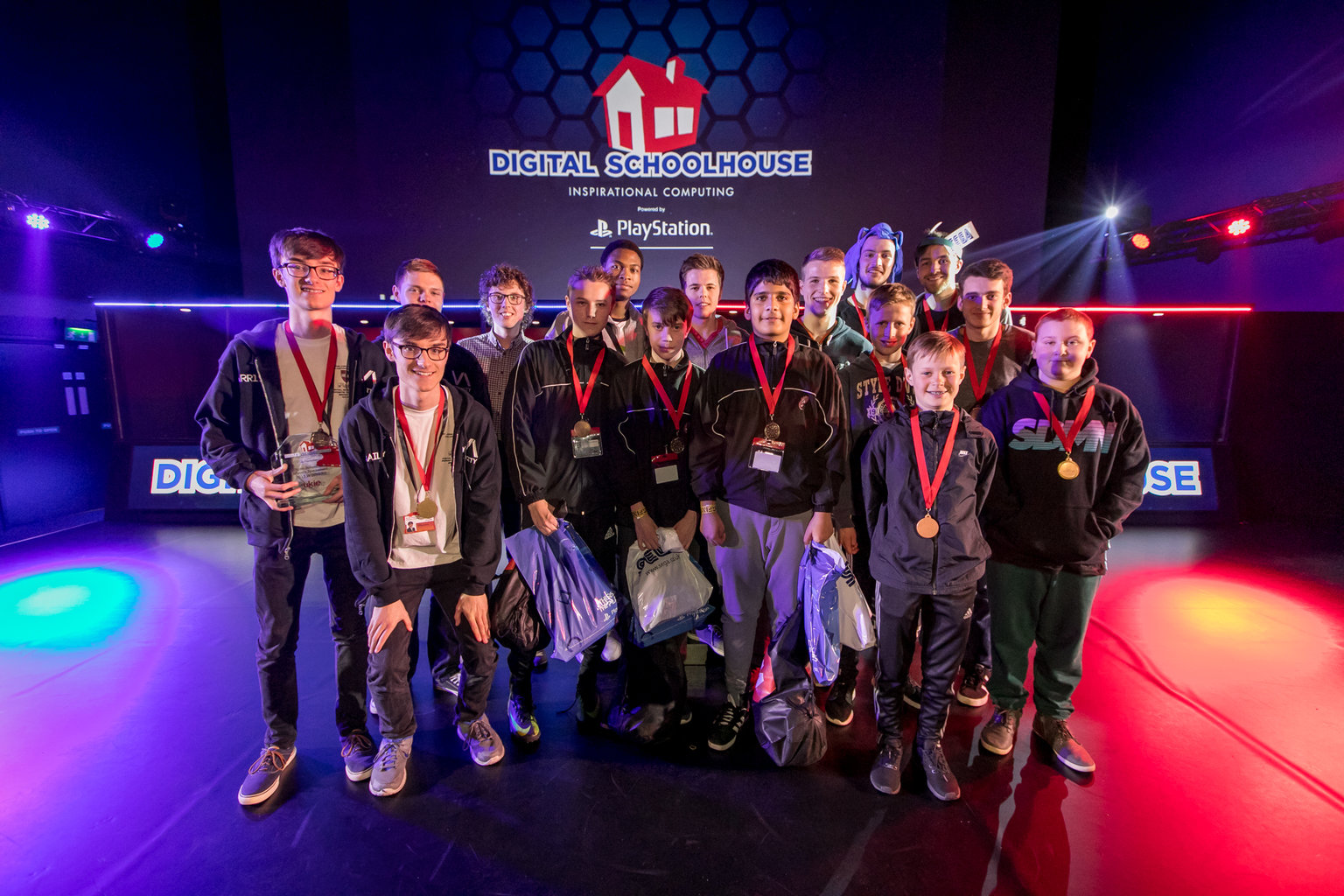 "To begin with, we were running it in just one, London school," says Shahnelia Saeed, the director of Digital Schoolhouse and also head of education at UKIE (the Association for UK Interactive Entertainment). "We'd get local primaries to come into the school, and it was all quite successful. Based on that, and UKIE's work with Next Gen Skills, we were able to scale the project up, and now we're national."

Digital Schoolhouse's aim is to provide centers for computer education that both exist outside the national curriculum—the British government basically pressed reset on its IT teaching in 2014, doing away with old programs to welcome in more flexible, creative learning—and complement it. Which means encouraging enthusiasm for basic coding, which now begins in classrooms for kids as young as five, and supporting the government's 2014-stated credo that computer education should "not just [be about] how to work a computer; but how a computer works, and how to make it work for you".
In short, computer education—information technology as it was when I took my GCSE exams—has completely changed. What used to be a very stiff, formal way of relaying systems to pupils—this interface is used with that program, you click here to open that, and so on—has become flexible, fluid even. Less "here's a bunch of spreadsheets, make them work for you", more "why are these spreadsheets working at all, and how does that relate to what you need to get out of them?" Digital Schoolhouse is one of a handful of initiatives in the UK complementing the national curriculum, but the only one that runs within the school day.
But it's more than that, too. Digital Schoolhouse also aims to bring institutions together, helping primary pupils transfer to secondary education with greater ease, through having them attend sessions at local, likely-destination schools.

"Digital Schoolhouse is an initiative that's stepped in and supported schools on a couple of fronts," Saeed explains. "The original model recruits secondary schools (ages 11 to 16-18) as 'digital schoolhouses,' which then support local primaries (ages seven to 11). That has double benefits—you're engaging kids with computing, and also supporting the teachers with training. But you're also connecting these schools together, building on the requirement that all primaries and secondaries have, which is that they have to work together. So, the program fits nicely into that."
"There is a whole new world here, one that students never knew about. This is the light-bulb moment." — Shahnelia Saeed
Schools around the country can sign up to be a part of the scheme, and successful applicants receive teacher training and become part of a growing network of establishments, all pushing students towards better understanding of digital skills. Workshops are held during the school day, ensuring maximum numbers of attendees and the potential to impress upon students previously unmoved by the prospect of taking their computer learning beyond the absolute minimum. By focusing on primary school-aged students, Digital Schoolhouse wants to nurture a love of digital experimentation and creativity, and progress that into potential career paths.
"When you're trying to capture people's interests when they're 14 or 15, in many cases you're too late," Saeed says. "You're only going to attract those who already have an interest. What we want to do is get them in primary school, when they're still figuring out what subjects they like. You engage them there, and you're more likely to get further engagement later. And because it's during the school day, rather than an after-school club, you get the whole class, and engage 100% of those kids, and an equal number of boys and girls."
It was Saeed's idea to use eSports as a hook to further tempt classrooms to turn their heads towards computers, to build up skills that can be employed in a future that the digital industries still can't see clearly, and she's eager to follow 2017's event with something bigger next time.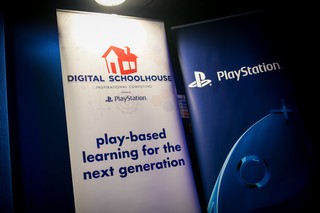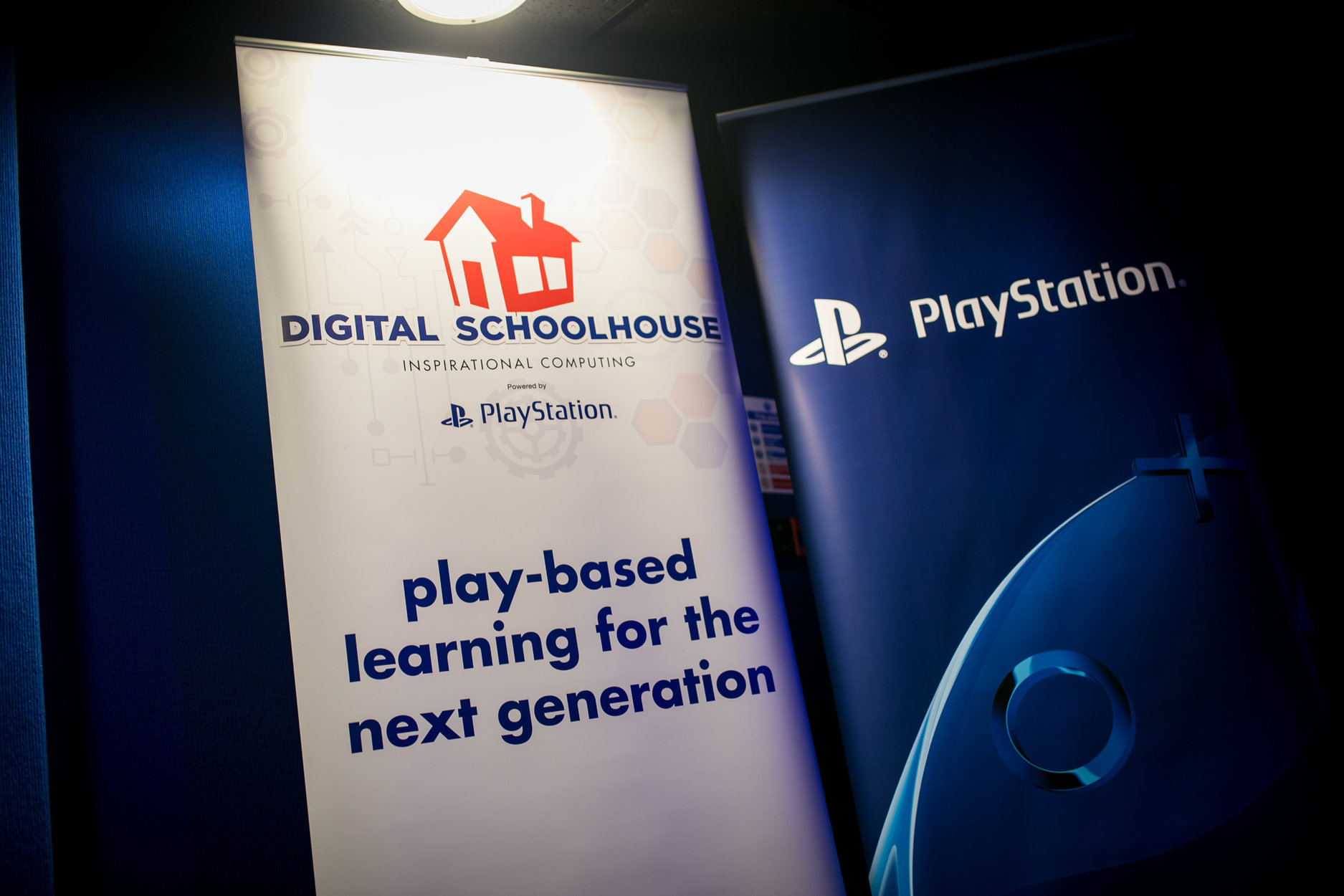 "It's a careers event with a difference, basically," she says. "We're immersing the students in the eSports world, which is still a huge unknown in the education sector. Most teachers don't know what it is, so they're not going to talk to their kids about it. Only those who are avid gamers might follow eSports regularly, which leaves a huge number of kids who could be really interested in the area, but know nothing about it.

"I don't expect all kids who take part to want to go into eSports, of course. But what I do expect, and what I think will happen, is that the students taking part will start seeing options. There is a whole new world here, one that they never knew about. This is the light-bulb moment. They might not enter eSports, but they've opened their mind to the arena, to the possibilities. And then we take it from there—show them a doorway, and they might go through it."
2018's Digital Schoolhouse tournament, if Saeed gets everything she wants in motion, will see participating schools involve students outside of just player roles, too. She talks about teams setting up photographers and social media managers, expanding on what we see on our live streams to encompass the wider eSports industry, emphasizing non-gaming skills like public speaking and teamwork. Basically: illustrating to young people that there is much more to moving into the sphere of interactive media, computing and programming, than simply inputting numbers from nine to five (and beyond). The world of eSports shows that clearly—the players might be the stars, but they need so much support to shine.
"Everyone we've talked to sees the value in it," she says of 2017's program, while not yet being in a position to provide actual stats on its success. "And, in the UK, we have a massive workforce shortage in the digital sector (made evident by the government's Digital Skills Crisis report of summer 2016). We want to encourage children to develop the digital skills to overcome problems that there's no precedent for, that will present themselves in that sector, in the future. We're speaking to people in the virtual reality sector now, and every day they're encountering new obstacles that developers never faced five years ago. And there's only going to be more of that.
"So, eSports is a powerful hook for so much more—to engage kids with computing, with technology, with creative digital careers. We're building on that, and getting them interested in STEM careers early on. We're going to see some real changes in the future."
For more details on Digital Schoolhouse, visit the program's official website.