Power Cuts and Hotspots: Making a Game in Cuba is Pretty Challenging
We speak to Joshue Pagliery, one half of the studio trying to make Cuba's first-ever indie game, 'Savior'.
All 'Savior' artwork and Joshue Pagliery photograph courtesy of Empty Head Games.

"When the difficult Special Period started in Cuba, we had eight uninterrupted hours of power outages, and this lasted for years. So I would literally wait in front of the TV until the lights came on, and then I played my SNES until my parents forced me to stop. All of my favorite games are from that era: Final Fantasy VI, Super Castlevania IV, The Legend of the Mystical Ninja, Earthworm Jim…"
While Joshue Pagliery's formative gaming experiences are no doubt shared by many reading Waypoint right now, his passion for the medium forged in the 16-bit era, how he got into these games is rather different from most of us. Pagliery still lives in Cuba, where even connecting to the internet in the here and now can be a testing experience. He regularly leaves his home to connect at a Wi-Fi hotspot in a nearby park, and the country is still rather partial to power cuts.

This, as you can imagine, represents quite the hindrance for reaching out to the wider world. Which is what Pagliery finds himself needing to do regularly, as he attempts to raise the profile of his current work project: the first-ever independent video game made from start to finish in his home country, Savior.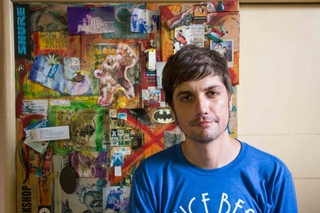 In late 2016, Pagliery and his development partner and sole co-worker at Empty Head Games, Johann Armenteros, set up an Indiegogo page for Savior, and hoped for the best. By the end of the campaign, the game had raised over $12,000, enough to get the proverbial ball rolling. The money will be used, among other things, to fund a playable demo of the game's opening chapter.

Today, he's hard at work again on Savior—this gorgeously hand-drawn platformer is some way off yet, with a rough release date of March 2018 listed on the Indiegogo page. The demo, meanwhile, is expected this coming March.

Savior "takes many elements and concepts from Judeo-Christian mysticism," says Pagliery, continuing: "As a conceptual artist, I quickly discovered that the way that video games are structured is not too different than other manifestations of art. I reinterpret the old theological principle of 'God equals reality', and applied this to the logic of a video game, or 'God equals reality equals game. Starting with this idea, I created a parallel between the journey of the 'Savior' and the process of creating a video game."

"Savior is a kind of unique record of Cuba's past. It's an unedited record from a cultural and generational point of view."

The player controls a "Little God", who awakens from a dream to discover that the world around him is slowly vanishing. Eight levels await him, his quest to find the "Great God", the being responsible for maintaining the fabric of the universe, and save his home. There is also no little metaphor at play.
"If you look at our history, or at least the last 60 years, you see that one way or another our country has always been in this state of constant expectation," Pagliery says. "The October Crisis, the Missile Crisis, the fall of the Soviet Union, the Embargo, the Special Period… Savior is a kind of unique record of this country's past. It's an unedited record from a cultural and generational point of view. The game is given its 'Cuban-ism' by this particular moment in history and how the game was made, rather than by representation of any sort of cultural, folk or historical stereotype."
Raising money enough to get cracking on the first chapter of Savior was a great relief to Pagliery, who explains that "given the conditions of the internet in Cuba, we started this campaign far from perfect". With the benefit of hindsight, he ponders if they couldn't have asked for a little more than their $10,000 target, but is happy with what they've been given to work with, adding: "Frankly, I sometimes fear I'll awake in Cuba and discover that this was all a dream."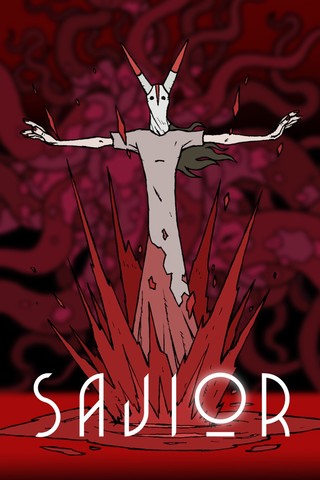 "Even thinking about developing a video game like Savior ten years ago would have been impossible," he continues. "Also, without the campaign, and the promotion we got from it, a game like this would easily take us five years to complete."

With travel out of Cuba easier today than it used to be, Pagliery hopes to bring Savior to a handful of independent games festivals in 2017. "We'll completely be focusing on that," he tells me, eager to get his game into expectant hands as well as hugely impressed eyes. And mixing with international indie devs will absolutely bring home for him the differences between working on a game in Cuba compared to how that same process might happen overseas.
"I recently saw a documentary where a group of American developers grappled with the problems of production of independent video games, and I was amazed listening to those people complain all the time. Compared to us, they were almost the equivalent of Sony or Nintendo!
"But seriously, it made me consider the idea that maybe we couldn't even create indie games. Maybe we would need a new genre, like sub-indies or underground indies. But hey, nobody forced us to make an independent game in Cuba, so I guess now we have exactly what we asked for."
Find more information on Savior at the game's official website.