Why It's So Hard to Get into Games like Monster Hunter
On today's podcast, we talk about games we've tried (and failed) to get into.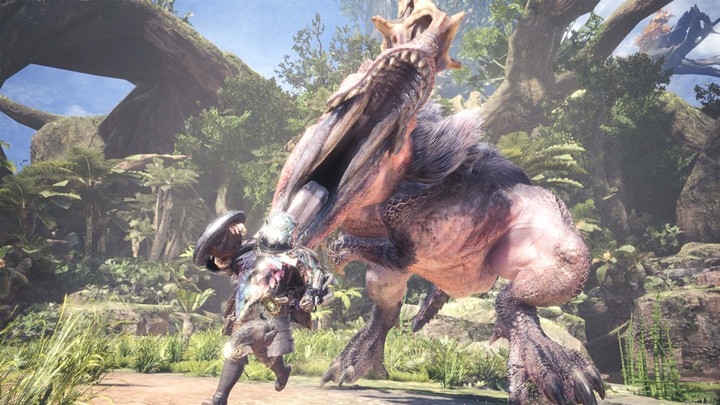 Image courtesy of Capcom
With Monster Hunter: World on the horizon, it seemed like the perfect time to discuss the reasons why some games—or game series—have proven tough for us to wrap our heads around. Sometimes, it's design. Other times, it's the community around the game. Austin, Danielle, and myself hopped on microphones to use Monster Hunter as a starting point for this larger question, which dragged in everything from Dark Souls to Darkest Dungeon. (The embargo is up on World next week. Stay tuned for more!).
You can subscribe on iTunes, Google Play, and Stitcher. If you're using something else, this RSS link should let you add the podcast to whatever platform you'd like. If you'd like to directly download the podcast, click here. Please take a moment and review the podcast, especially on iTunes. It really helps.
Interaction with you is a big part of this new podcast, so make sure to send any questions you have for us to gaming@vice.com with the header "Questions." (Without the quotes!) We can't guarantee we'll answer all of your questions, but rest assured, we'll be taking a look at them.
Make sure to swing back to Waypoint on Monday for the next episode.